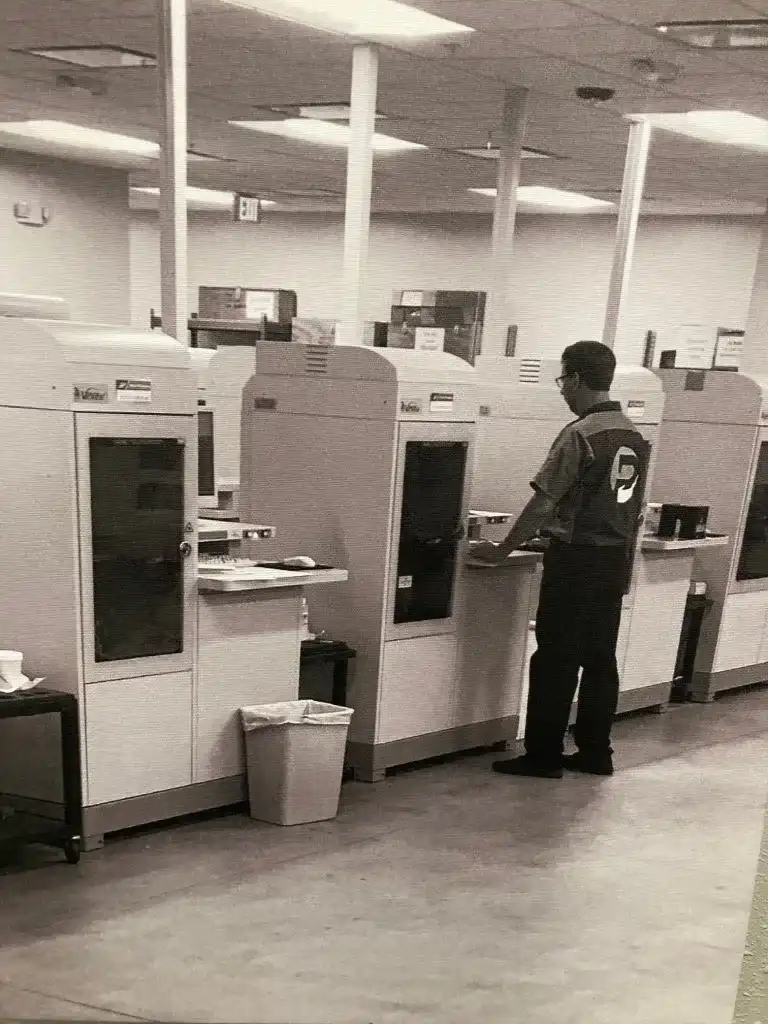 Though 3D printing is a fascinating technology to work on, it has its own roadblocks, like your 3D printer may stop working when you are about to print your dream project, or print quality may not be as expected. If you have worked with 3D printers before, you are more likely to know all the possible 3D printer damages and how it becomes a hurdle for your project to move further. 
Imagine you are just about to print your dream project, and your 3D printer has stopped working; you have tried your best to find the problem but can't find it! Feels extremely frustrating, right? 
There can be many reasons why your 3D printer may stop working, including simple reasons like you have forgotten to turn on the power or complex reasons that require a 3D printer repair service. Additionally, knowing how to fix minor 3D printer problems makes your life much easier. 
Nonetheless, having a regular 3D printer maintenance service saves you from a lot of trouble and costs. 
Do 3D Printers Need Repair & Servicing?
To give you an answer in one word, "Yes." Same as other machines, your 3D printer requires regular servicing to function in its optimal state. However, the good news is that the occasional 3D printer maintenance service, including cleaning the printhead, calibrating the build platform, and checking for software updates, is enough to keep things moving smoothly.
Being a leading 3D printer repair and maintenance service provider, we have made this guide to discuss common factors that lead to a broken 3D printer and how you can repair them.
So, let's get started without any further delay. 
3D Printer Not Turning On: 
Though this may sound silly at first, this is one of the most common 3D printer problems that many people face. The reason behind this can be as simple as a loose connection or something major that you can't solve by yourself and may need a 3D printer repair service.

The first step is to check if all the wires are well connected, especially if you have a cluster of wires. Anyone may get confused in a mess of wires and may miss fundamental things. 
The next step is to ensure that the switch is turned on. If your 3D printer is not working even after that, ensure that the power socket is working properly by plugging in another device. Plus, ensure the cables are also working properly. 
If you can't find any problem so far, see if the fuse is in working condition. The last step that you can try is using a multimeter to check if there is enough voltage running for your 3D printer. 
If all of these fail, you may need professional support with a 3D printer repair service.
The Screen Interface Won't Turn Up:

This is another common problem a 3D printer may face. Of course, the first thing that you need to check is that power is running properly through the machine.
If power is already running through your machine, the next thing you need to do is check if the connectors and wires are securely and firmly connected to the 3D Printer screen. If wires are properly connected to the screen, you should check if the power signal reaches your control board.
In case all of these fails and your screen interface still won't turn up, it is recommended to look for a professional 3D printer repair service.
Problem with First Layer: 
First-layer adhesion is quite a common problem in 3D printers. If your first layer is improper, it will ruin your whole print. 
To solve this issue, you need to have the right slicer setting and slight tuning. Another way to solve this issue is by reducing the distance between the hot end and the build plate. 
If you are facing problems with adhesion, enhance the first layer of adhesion with painter's tape, glue sticks, or hair spray. 
If the first layer is still not up to the mark, you can call for professional 3D printer repair services to get things on track. 
Going forward, the next reason for a broken 3D printer could be nozzle temperature. To set the right nozzle temperature, you can check the printer setup guide and do the needful. 
Moreover, you should also check if the heating element is connected to the control board. If following these steps is not solving the problem, you may need to change the heating element. To avoid 3D printer damage, it is good to have a 3D printer maintenance service regularly.  

If you can't figure out how to set the right nozzle temperature or any other 3D printer issues, you can always hire professionals to help you out. 
Issues with Stepper Motors: 
Having issues with stepper motors is very rare when it comes to broken 3D printer issues. To ensure that there is really a problem with your stepper motors, check if one or both of the motors are not working. If one motor is not working, it can be a motor problem, but if both of them are not working, there are high chances of other issues with the printer. 
Check everything, starting from the component to the control board, and ensure that the stepper motor driver is sending a proper signal and is working fine. If all of these are in working condition, you may need to replace your stepper motor. 
Under and Over Extrusion:

Under or over-extrusion happens because of an incorrect amount of filament coming out of the nozzle. Both under and over-extrusion lead to poor print quality, which won't let you print properly. 
To solve the issue of extrusion, you should check the calibration first. If that's up to the mark, the next thing is to check the extrusion multiplier setting.
Another thing that you need to check is the drive gear and its diameter; if you have changed the stepper motor recently. Different drive gears and its diameter also lead to an incorrect amount of extrusion. 
Other Issues Leading to Broken 3D:
There can also be other reasons that may cause your 3D printer to break. One of these problems also includes your printer stopping working in between. If that's the case, ensure that there is enough filament and there is no issue with the G code or power.
Another issue that you may face could be filament diameter; one of the most common diameters is 1.75mm, and the next one is 3mm. If there is some old plastic jammed in the nozzle, that also causes a problem for you.
How Can a Professional 3D Printer Repair Service Help You? 
When dealing with 3D printers, there are some issues that you can solve by yourself, but there are also some issues that need professional help to avoid further damage and major costs. 
Additionally, your 3D printer may also have other issues than those listed above, which a professional can help you identify and do the needful accordingly. 
Always look for professionals who have enough years of experience and expertise in the field to give you the best possible solution. 
The Conclusion:

There is no doubt that you need to know a few how-to's of 3D printers if you want to have a functional 3D printer for a long time without spending a chunk of money on small issues. 
Nonetheless, you shouldn't hesitate to get professional 3D printer repair service on time to keep your printer in good and functional condition. 
If you are looking for 3D printer repair or maintenance services, feel free to contact us at 888-928-6811 or 641-780-5686 or email us at info@pivotam.com.